CREATORS:
WHY PROMOTE "PS Instant Expert"?
This is one our most popular and best-converting products ever, with affiliates averaging $2.32 epc's across the board (and many affiliates seeing MUCH higher earnings than that). That's because our front end VSL converted in double digits for most of our affiliates for this $27 product, and our $97 oto has been averaging 29% conversions.This is also a tremendous value for your subscribers. The front end offer alone contains 40+ Photoshop Tutorial Videos created by "Mr. Photoshop" Tony Laidig himself, as well as out "Instant Image Pro" software tool, and (wait for it…) resale rights to the entire training!
SALES FUNNEL:
We've paid out over $200,000 commission to a small handful of affiliates over our last 2 product launches alone, and we're building the PS Instant Expert funnel to be even more lucrative for our affiliate partners:
PS Instant Expert Package: $27
PS Instant Expert Platinum Upgrade: $97
PS Instant Expert Silver Upgrade: $39
WHAT IS "PS Instant Expert"?
There's several reasons why your subscribers will absolutely love this PS Instant Expert. First, this contains step-by-step Photoshop training — 50+ Tutorial Videos + PDF Guides created by "Mr. Photoshop" Tony Laidig himself! These brand-new over the shoulder tutorials are the most comprehensive Photoshop training series ever created, showing people how to save time and money by mastering basic Photoshop skills & techniques. From creating ebook covers to photo retouching to logo design and graphical sales pages, this course covers everything that you'll ever need to know & do with Photoshop.In addition to Tony's over-the-shoulder training, we're also offering our "Instant Image Pro" software tool. This powerful drag-and-drop software will allow buyers to create banners and headers with the click of a mouse for themselves and their clients. And as if that weren't enough, we're offering resale rights to this entire video training package, which will add yet another layer of value and massively increase conversions and EPC's for you!
COMMISSIONS: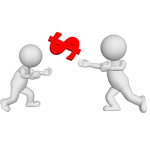 50% of all sales ($13.50-$62.00 net commissions per sale)
New: Instant Payments! Your commissions are sent within 5 minutes of a sale.
DEMO ACCESS: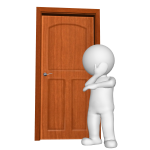 We can give you access to the product. We provide access 1-to-1 with a username and password. Please just ask! You will have your own login account and we will provide access to the member's area so that you can see how everything is presented and look through the materials for yourself. We can also provide access to any of our other products, including other super popular products. Again, just let us know.
SPECIAL CONSIDERATIONS: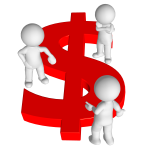 Jay has paid out over $1,000,000 in commissions to our partners and affiliates. We estimate that over $150,000 is highly passive, residual commissions. This is because we use lifetime lead tracking and hard database cookies. When we launch *internally* our JV partners and affiliates get 50% of all sales. For example, on a recent small launch over a weekend… we paid out over $12K to our affiliates although no outside JV traffic was used. Furthermore, we have an impenetrable balance sheet and we pay out like clockwork. We are super reliable business partners.
Get Started Right Now!
You get to unleash our power… and you might even be embarrassed by the level of success. This is the easiest way to release your own marketing monster.
By signing up, you agree not to use spam or unethically "spray" your affiliate links all over. You cannot make claims that are not true about us, our products, our staff and so on. You also agree to comply with all FTC guidelines regarding ethical affiliate marketing practices which you can find at the
ftc.gov
web site.
Signing up is a 2-step process…
First, get your affiliate links by signing up with our payment processer.
Click Here to Become an Affiliate
Second, sign up for our special JV Newsletter so you'll know what we're doing and how to promote to make the most money when we create a new product: